Innocent Murmur Lesson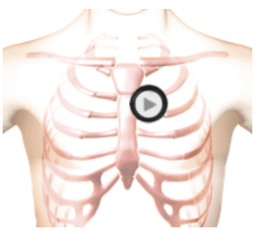 The patient was supine during auscultation.
Description
Innocent murmurs are benign continuous sounds observed in pediatric patients with non-cardiac conditions such as pregnancy, hyperthyroidism, exercise, and anemia. When treated appropriately, the systolic murmur disappears.
Short duration and mid-range frequency characterize an innocent murmur. The stethoscope bell or diaphragm can be used.
In this recording, S1 and S2 are normal. Diastole is silent.
Phonocardiogram
Anatomy
Innocent Murmur