Third and Fourth Heart Sound Gallop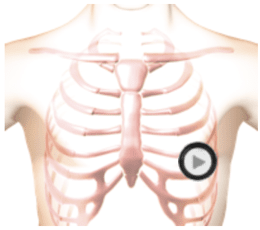 The patient was supine during auscultation.
Description
Both the third and fourth heart sounds (S3 and S4) are low frequency. S4 is lower than S3. This is a pattern that occurs with improvement of heart failure. That is, an S3 pattern gives way to an S3 S4 pattern as the patient improves.
Phonocardiogram
Anatomy
Third and Fourth Heart Sound Gallop