Rhonchi - low-pitched Wheezes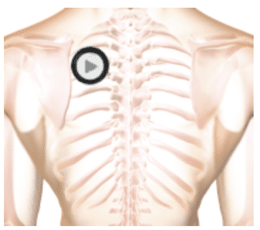 The patient was seated during auscultation.
Description
Low-pitched wheezes (rhonchi) are continuous, both inspiratory and expiratory, low-pitched adventitious lung sounds that are similar to wheezes. They often have a snoring, gurgling or rattle-like quality. Rhonchi occur in the bronchi. Sounds defined as rhonchi are heard in the chest wall where bronchi occur, not over any alveoli. Rhonchi usually clear after coughing.
Waveform